ENGLISH

GREETING

Welcome to the Kansai Guide Dogs for the Blind Association website.
I would like to send my sincere thanks for visiting our website.

KGDBA was able to mark the 30th anniversary thanks to the cooperation and supports from the local government, private companies, corporations, and the public. Fortunately, we have served more than 300 visually impaired people by lending guide dogs that we have trained at our facility (as of December 2009). Through that activity, I believe we have been able to help blind people walk more safely and participate in society more actively.

However, there remains the fact that there are still so many visually impaired people waiting for guide dogs to be provided. We are determined to make our best efforts to provide well-trained guide dogs to as many visually impaired people as possible. In order to achieve our goal, we need to secure finances necessary for general operation and dog training. Before I close my greetings to all the supporters who show interests in our activity, I would like to appeal for more support and cooperation to the association.

Thank you for your interests in our association.

Toshiaki Kushida,
chairman of
Kansai Guide Dogs for the Blind Association
INTRODUCTION OF ASSOCIATION
About Us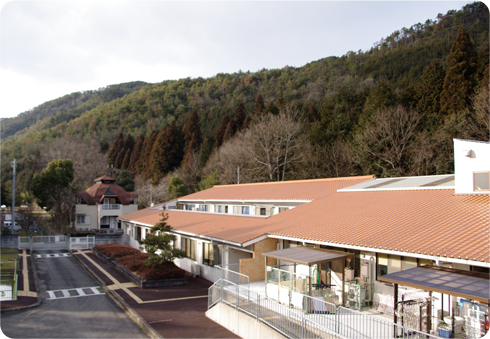 The Kansai Guide Dogs for the Blind Association was founded in 1980 by a group of citizens eager to see the widespread use of guide dogs in society. We were approved by the National Public Safety Commission as an official guide dog corporate in August the same year.
By March 1988 we completed the construction of our training center in Kameoka City, Kyoto. The center not only houses dogs in training but is also function as information center of guide dogs and visual impairment for Kyoto-Osaka metropolitan area.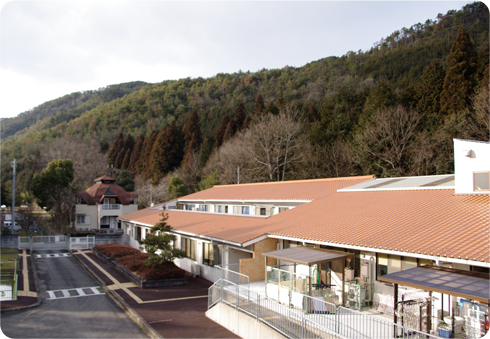 With this center as a base we now successfully train 15 guide dogs every year, and assist visually impaired people with guidance on walking and living with guide dogs.
The followings are brief descriptions of our activity:
Guidance for the visually impaired people and caring for the dogs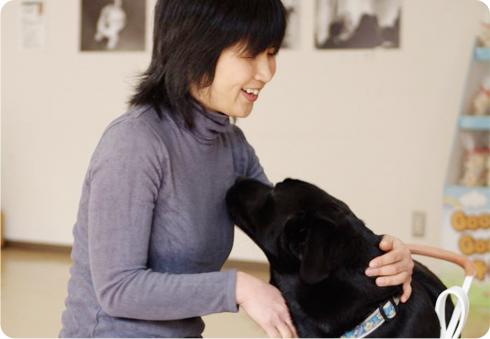 We interview each person who wishes to use a guide dog, and if it is clear that our guide dog will improve the person's quality of life, we provide guide dog lending service free of charge. We also see to the caring of retired guide dogs.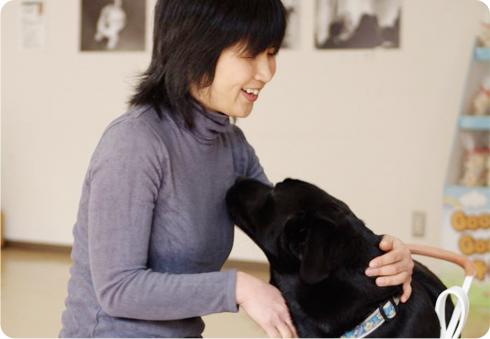 Training and breeding of dogs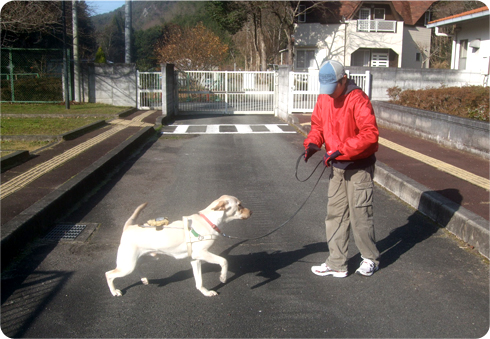 We usually keep about 30 breeding dogs ro provide 50 training dog candidates each year. Since only 35% of training dogs make guide dogs, we need to breed about 3 times as many puppies as the number of guie dogs we plan to provide annually. It is vital that we keep all health and temperamental records of dogs we breed and train, because the quality of guide dogs/training dogs is heavily dependent on the quality of breeding. We believe the ultimate goal for the breeding team is to find a set of "guide dog gene".
Guide dog training is done by qualified guide dog instructors or by cadet trainers, under the supervision of qualified staffs. Training for the guide dogs lasts 8 months on average. As noted, as many as 7 out of 10 training dogs are decided unsuitable to work as guide dogs. These dogs (career-change dogs) are donated to general public as pet dogs (we have fairly long waiting lists for these dogs).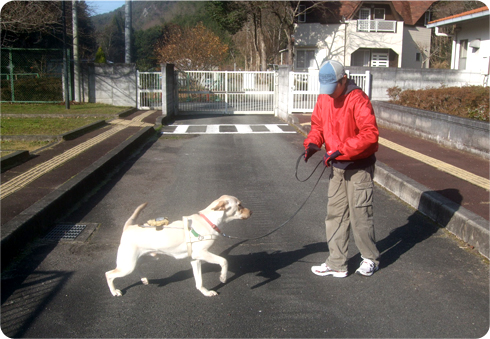 Activities to promote understanding and awareness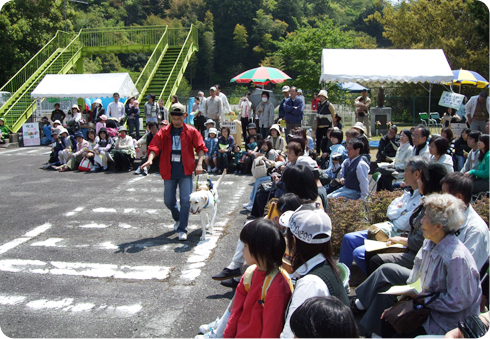 Public awareness is crucial for a visually impaired person to live in harmony with a guide dog. For this reason, we tour around the country giving lectures to raise social awareness. We also conduct the tour of our facility every month: please contact us if you are interested.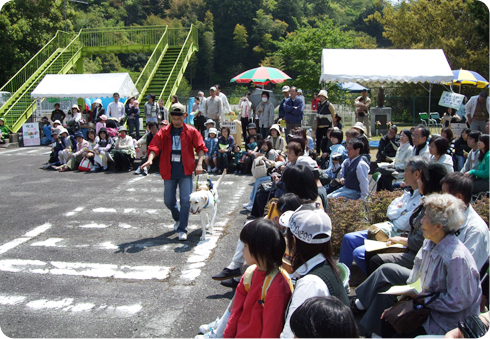 Training of instructors
A guide dog instructor is expected to have plenty of specialty knowledge and experience. It takes three years to qualify for a trainer and additional two years for a guide dog instructor.
About our Facility
Location

18-2 Hitsujigatani, Inukai, Sogabe-cho, Kameoka, Kyoto, 621-0027, Japan
Founded & managed by

Kansai Guide Dogs for the Blind Association
Phone: 81 771 24 0323 / Fax: 81 771 25 1054
Accommodation capacity

8 trainers
Estimated number of dogs trained per year

15
Training facility

one-storied (partly two-storied) reinforced concrete building 572.535 m2
Kennel

One-storied steel-frame building 252.625 m2
Outdoor training facility

Asphalt pavement 3,157 m2
Subsidy provided

Kennel: Japan Keirin Association, Kyoto Prefecture, Kyoto City
Outdoor training facility: National Horse Racing Foundation Association,
Kyoto Racehorse Owners Association, Kyoto Prefecture
How to Get to Us
If you wish to use public transportation

Taxi is also available from JR Kameoka Station (Sagano Line). One way approx. 5 minutes, fares approx. 2,300yen. There are no public bus service available. Please note that there are free direct bus services from the station to our training center on the "Tour day". Please contact us for details.
If you wish to travel by car

Take Route 423, turn westward at the crossing where Inukai bus stop stands. From the crossing to the west, the road to the training center (approx. 1.2 km) becomes narrower, and cars are not allowed to exceed 30 km/h.
No large-sized bus (length over 9 m, width over 3.5 m) is allowed.